Wedding invitations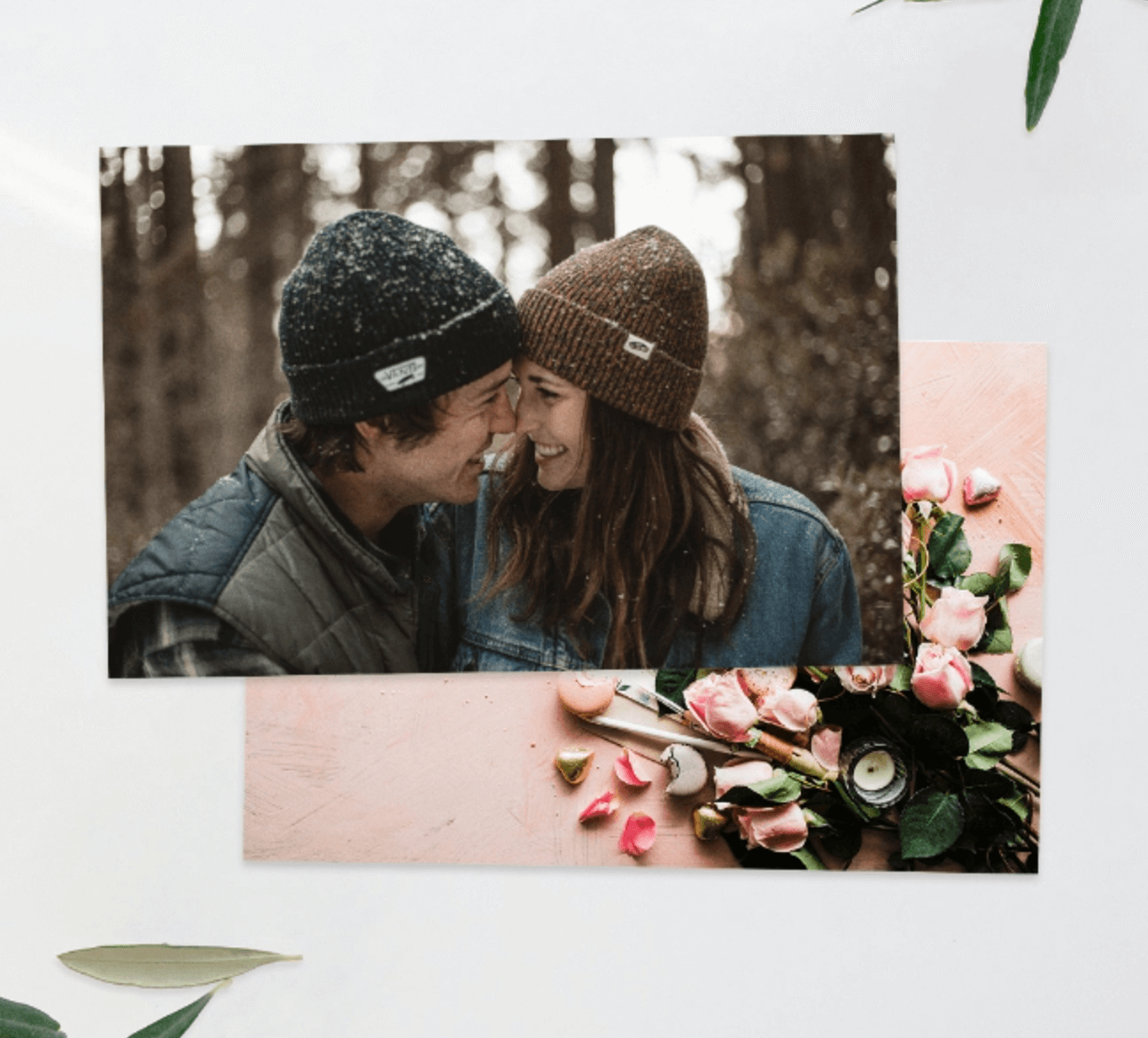 Customize your Wedding invitation cards with Picta!
Wedding invitations are a very popular invitation format nowadays! A special day is coming soon and you are looking for answers to a lot of questions such as how to address your invitations and when, how much do they cost and what to write on them. No worries, we got you covered!
There is a simple and efficient way of designing a wedding invitation by answering the following questions:
Do you want to send out a formal invitation or a creative one (by printing an invitation with a photo for instance)?
Do you want to give specific instructions to your guests?
Your answers will help you decide the best invitation format that suits you.
Since we partnered with Walgreens and CVS, you can easily print your invitation cards from anywhere within the United States. Whatever your location is, there is always a store near to you (+18000 stores in total). You can also select the home delivery option if you prefer.
Plan your wedding budget
Custom photo cards respectively start at $0.99 and $2.99 at CVS and Walgreens for the 5x7 size. There are also ways to create other card sizes for both stores. As you might send quite a large number of invitations for your wedding to come, we suggest taking advantage of the cards bundle to save money.
Write the best invitation card
First impressions always matter, and when your wedding invitation arrives in the mailbox of your wedding guest, you want to "wow" them from the start. Wedding invitations are incredibly important in sending a message to your guests about what type of wedding yours will be. The more formal the script the more likely your guests will understand how to prepare for your event and will select formal attire to wear to your wedding. If you choose a more fun style font for your invitation, your guests will get the message that your event is a carefree party and may dress more casually.
You want your attendees to mark up the date and the place where the wedding will take place. Eventually, you may want to add instructions on the dress code or a quote to personalize your invitation.
Are invitation cards handwritten?
Not necessarily. Nowadays, wedding invitations are not handwritten. You can always write a personalized card by yourself to thank your friends and family for being present at the wedding. Or, take the time to create handwritten invites on the back of our customizable photo cards for an extra, personal touch!
Send your wedding invitations
The sooner, the better! Your friends and family will need to prepare for your wedding, so it is always better to communicate the date, the place, the instructions (if any) three months before the wedding. Plus, once the invitations will be sent, you can breathe a sigh of relief and focus on your wedding preparation.
One of the best ways is to send invitations to each of your friends and family through the postal service. First, customize your wedding invitations with a photo and beautiful wording. Then, print your personalized cards and send them to your guests. It's as easy as that!
Print your wedding cards
You can print your invitations at Walgreens and CVS. There are over 20,000 stores in total so basically, you can print your wedding invitations from anywhere within the United States. Enjoy a 1-hour local pickup or home delivery (our fastest method starts at 3 to 5 business days).