Prints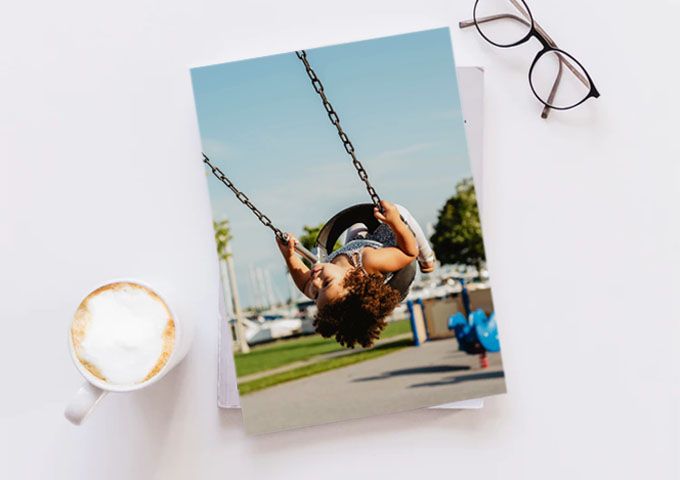 From square to large photo prints
Every time we need to print photos, we think about photo prints. They are the easiest way to get our photos printed. We can pin them on a wall, framed them, add them in a photo book or even use them for scrapbooking! Possibilities are endless! That's why we love prints! We need to print photos for many different reasons, whether it's for showing the people in our lives or put them into photo albums and look at them :). We love printed photos. Here are some of our favorites: We love printed photos, but we don't love the fact that printing photos is expensive. We are getting more and more prints done, but it's becoming increasingly difficult to find time to go to the drugstore, pick out the right photo paper, print our photos and wait for them to be done. There are so many things that can go wrong during this long process. On top of all of this, almost every photo printer has an expiration date at which point you have no choice but to throw it away even if it isn't completely worn out. That's why we love digital printing - you don't need any special equipment - you just push a button on your computer and your photos will print! No need for extra equipment or supplies! With Picta Photo, you can print photos from the comfort of your own home. All you have to do is choose a photo on your computer and hit print!
Instant photo prints
All your photos will be ready for same-day pickup in more than 9000 stores so that you can enjoy your best memories without delay. If you are not in a hurry, you can also receive your photos in the comfort of your home. For both in-store pickup or home delivery, we provide the best quality for the impression of your photos.
Thanks to Picta Photo, you can enjoy lots of different photo sizes (as explained below) but also lots of finitions: from glossy to matte photo paper. Everything has been designed to let you easily custom your photos order: you can switch the orientation of your photo between Portrait and Landscape, you can also crop your photo if needed or even zoom in to print a particular detail.
Print sizes
9 sizes are available from standard photo size such as rectangular and square print sizes to photo enlargement. You'll be sure to find a print to fit your photos. Whether you're printing family portraits, baby's milestones, Instagrams of your food, or some random selfie you took while sitting in traffic, we can help you. You can even order that traffic jam selfie straight to print from your car! Our photo sizes are from 2x3 photo prints to 8x10 panoramic photo prints!
Whether you're a proud parent or photography enthusiast, Picta Photo is the photo printing app for you. Select your photos, choose a print size, and head to the checkout!
Large photo prints
Once you have uploaded your photos, you can crop them and also zoom in the image to print a specific part of your photo. We also offer photo enlargement to help you print your best clichés and hang it on your wall! In case you need a bigger size, take a look at our photo posters. Add a frame to your poster to get a framed photo prints!
How to print the perfect prints?
Before going through the process of uploading your photos; make sure to take a few minutes to review all your photos and pick the best ones. Then, only by using the photo editor that comes with your PC or smartphone, you can edit your photos to enhance the brightness and contrast. You can also use a built-in filter or set the exposure to 0 to obtain a perfect black and white photo print. You can achieve a lot by simply using the built-in functions of your PC or smartphone so no dot hesitate to take a look at them; they are the best and simplest way to produce aesthetic pictures.