100+ Famous Quotes: Inspiration from History's Most Memorable Figures
Written by: Leah from Picta
Last Updated: Aug 25, 2023 | Reading time: 11 minutes
Our Best-Selling Products:
Famous quotes have a way of inspiring us, making us laugh, or even providing a new perspective on life. From movie lines to literary gems, historical speeches to modern musings, the power of a well-crafted quote is undeniable! Let's dive into some of the most memorable and timeless quotes from a variety of sources and people, from philosophers to athletes to literature and more! There's something for everyone!
What better way to find the perfect thing to say than by inspiring yourself by some of history's more famous people!
How to Use Famous Quotes
Since we've found a plethora of quotes from famous people, books, movies, and more, we like to think there are a plethora of things you can do with these famous quotes!
For the Cinephiles:
Take our famous movie quotes and transform them into a poster that pops! Perfect to offer as a gift for your friend who is a fan of vintage films, or to keep for yourself (hello living room deco!), our posters range in sizes and prices so there is something for every budget! Print out your fave movie quote to keep it close.
For the History-Lovers:
Even if the past is history and tomorrow is a mystery, our quotes from different historical figures and time periods can make the perfect text to put on a birthday card! Bonus points if you choose the person's fave time period!
For the One Always Reading:
Our literature and literary quotes are the perfect way to put a smile for the person who always has their nose in a book! Print it out on a 4x6 print to transform something simple into a one-of-a-kind bookmark!
Famous Movie Quotes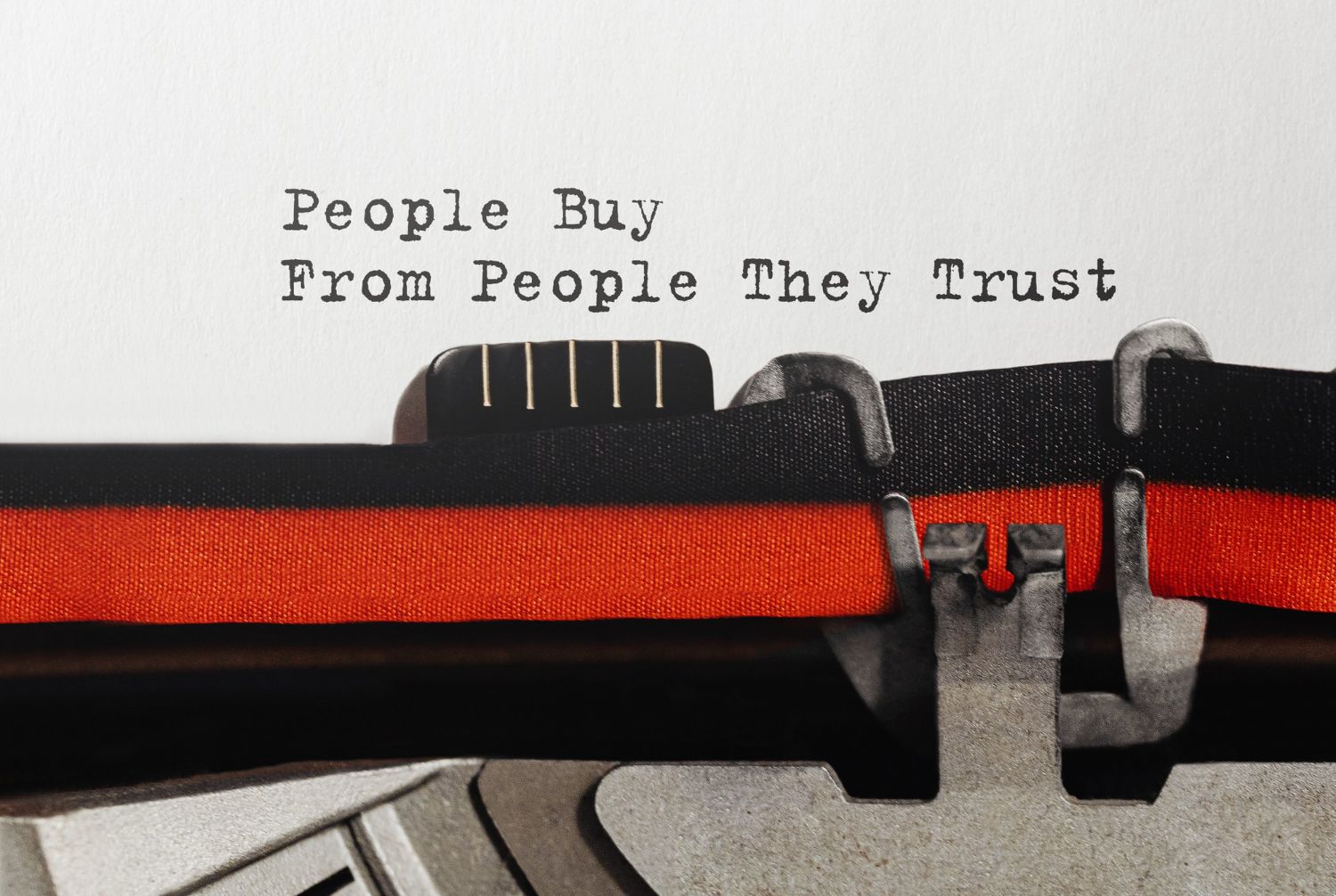 Classic movies have some of the best quotes, and the most famous ones are here to stick around! Check out these famous movie quotes, perfect for home decor!
"May the Force be with you." - Star Wars (1977)
"Here's looking at you, kid." - Casablanca (1942)
"Go ahead, make my day." - Sudden Impact (1983)
"I'm king of the world!" - Titanic (1997)
"You can't handle the truth!" - A Few Good Men (1992)
"Keep your friends close, but your enemies closer." - The Godfather, Part II (1974)
"There's no place like home." - The Wizard of Oz (1939)
"Say 'hello' to my little friend!" - Scarface (1983)
"Houston, we have a problem." - Apollo 13 (1995)
"Hasta la vista, baby." - Terminator 2: Judgment Day (1991)
"I'll be back." - The Terminator (1984)
"You talking to me?" - Taxi Driver (1976)
"I see dead people." - The Sixth Sense (1999)
"Why so serious?" - The Dark Knight (2008)
"Life is like a box of chocolates; you never know what you're gonna get." - Forrest Gump (1994)
"The first rule of Fight Club is: You do not talk about Fight Club." - Fight Club (1999)
"Bond. James Bond." - Dr. No (1962)
"What we've got here is failure to communicate." - Cool Hand Luke (1967)
"You had me at 'hello'." - Jerry Maguire (1996)
"I feel the need...the need for speed!" - Top Gun (1986)
Beautiful Movie Quotes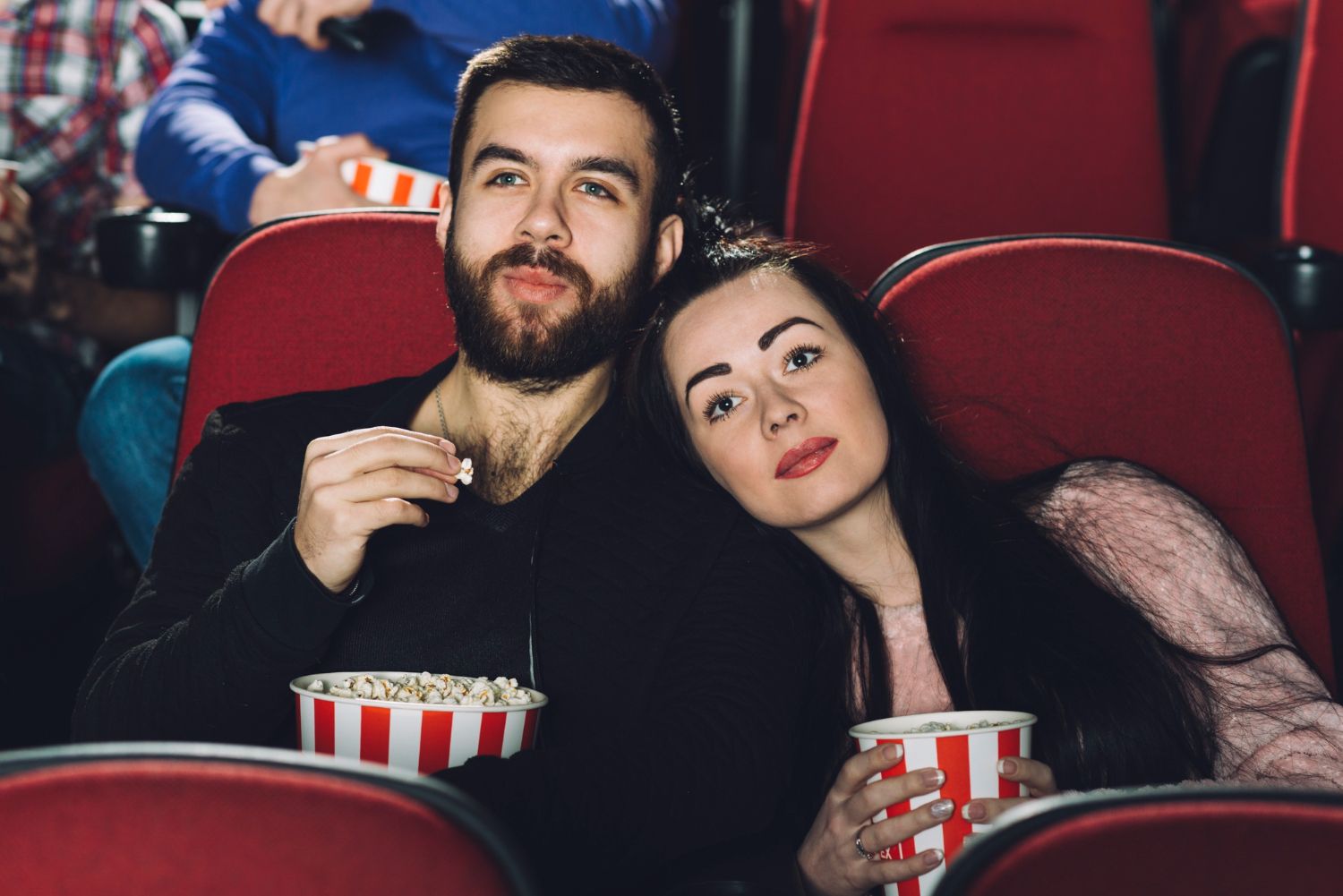 These beautiful and inspiring movie quotes add a touch of beauty to the films they come from!
Here are 10 beautiful and inspiring movie quotes:
"You have bewitched me, body and soul." - Pride and Prejudice (2005)
"Hope is a good thing, maybe the best of things, and no good thing ever dies." - The Shawshank Redemption (1994)
"The greatest thing you'll ever learn is just to love, and be loved in return." - Moulin Rouge! (2001)
"I wanted it to be you, I wanted it to be you so badly." - You've Got Mail (1998)
"Life moves pretty fast. If you don't stop and look around once in a while, you could miss it." - Ferris Bueller's Day Off (1986)
"Love is not a feeling, Mr. Burns. It's an ability." - Dan in Real Life (2007)
"The best love is the kind that awakens the soul and makes us reach for more, that plants a fire in our hearts and brings peace to our minds." - The Notebook (2004)
"It's not the years, honey. It's the mileage." - Raiders of the Lost Ark (1981)
"I'm just a girl, standing in front of a boy, asking him to love her." - Notting Hill (1999)
"In case I don't see ya, good afternoon, good evening, and good night." - The Truman Show (1998)
Historical Figure Quotes
Martin Luther King Jr. Quotes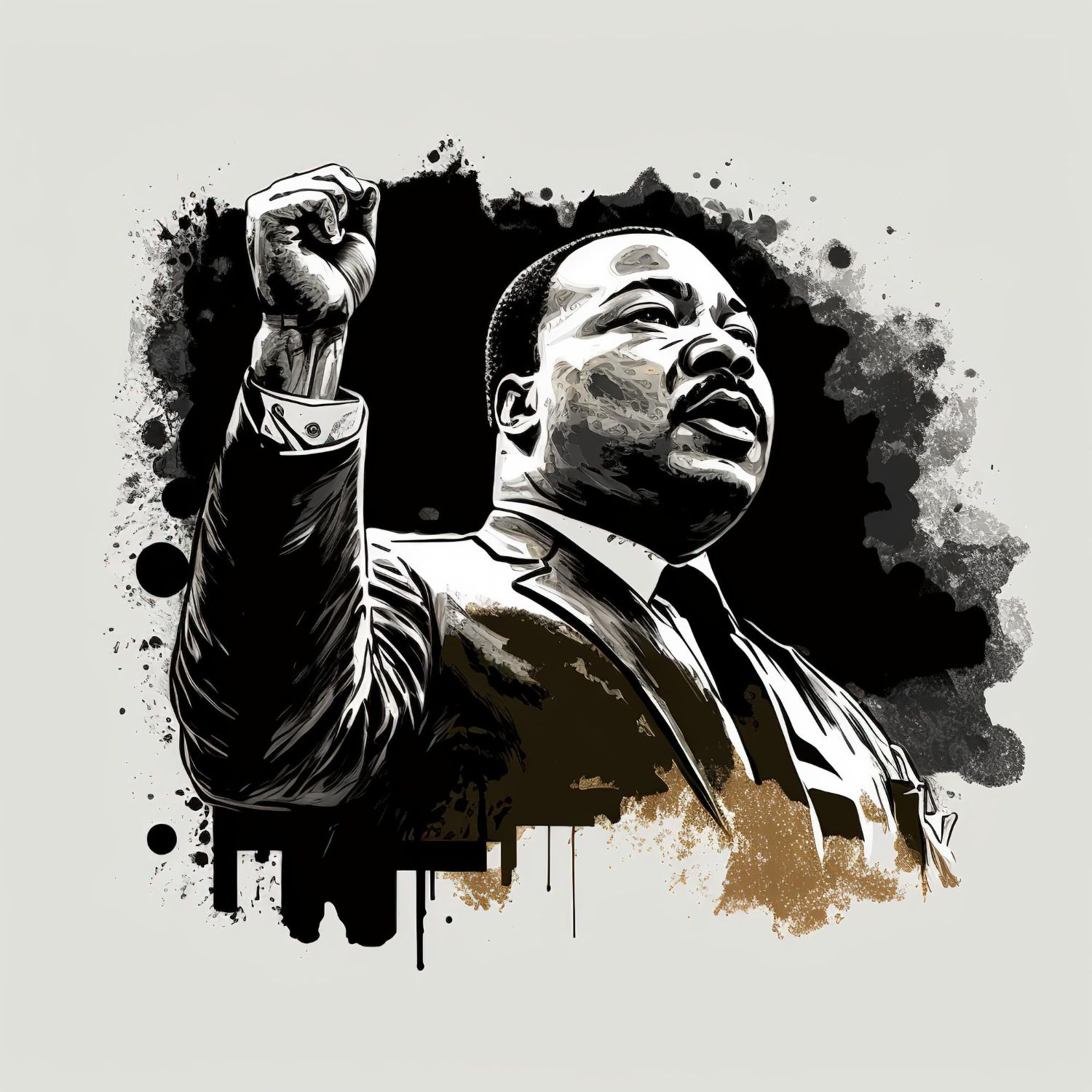 MLK Jr is revered as one of the greatest activists in the US and possibly of all time. His words inspired millions during the Civil Rights Movement in the Unites States in the 60s. His speeches were powerful and inspiring, calling for equality and justice for all people regardless of race. These speeches continue to be studied and celebrated today for their impact on American society and their enduring message of hope and resilience!
"Darkness cannot drive out darkness; only light can do that. Hate cannot drive out hate; only love can do that."
"Injustice anywhere is a threat to justice everywhere."
"The time is always right to do what is right."
"Our lives begin to end the day we become silent about things that matter."
"I have a dream that my four little children will one day live in a nation where they will not be judged by the color of their skin but by the content of their character."
"Faith is taking the first step even when you don't see the whole staircase."
"The ultimate measure of a man is not where he stands in moments of comfort and convenience, but where he stands at times of challenge and controversy."
"We must accept finite disappointment, but never lose infinite hope."
"If you can't fly then run, if you can't run then walk, if you can't walk then crawl, but whatever you do you have to keep moving forward."
"I believe that unarmed truth and unconditional love will have the final word in reality. This is why right, temporarily defeated, is stronger than evil triumphant."
Winston Churchill Quotes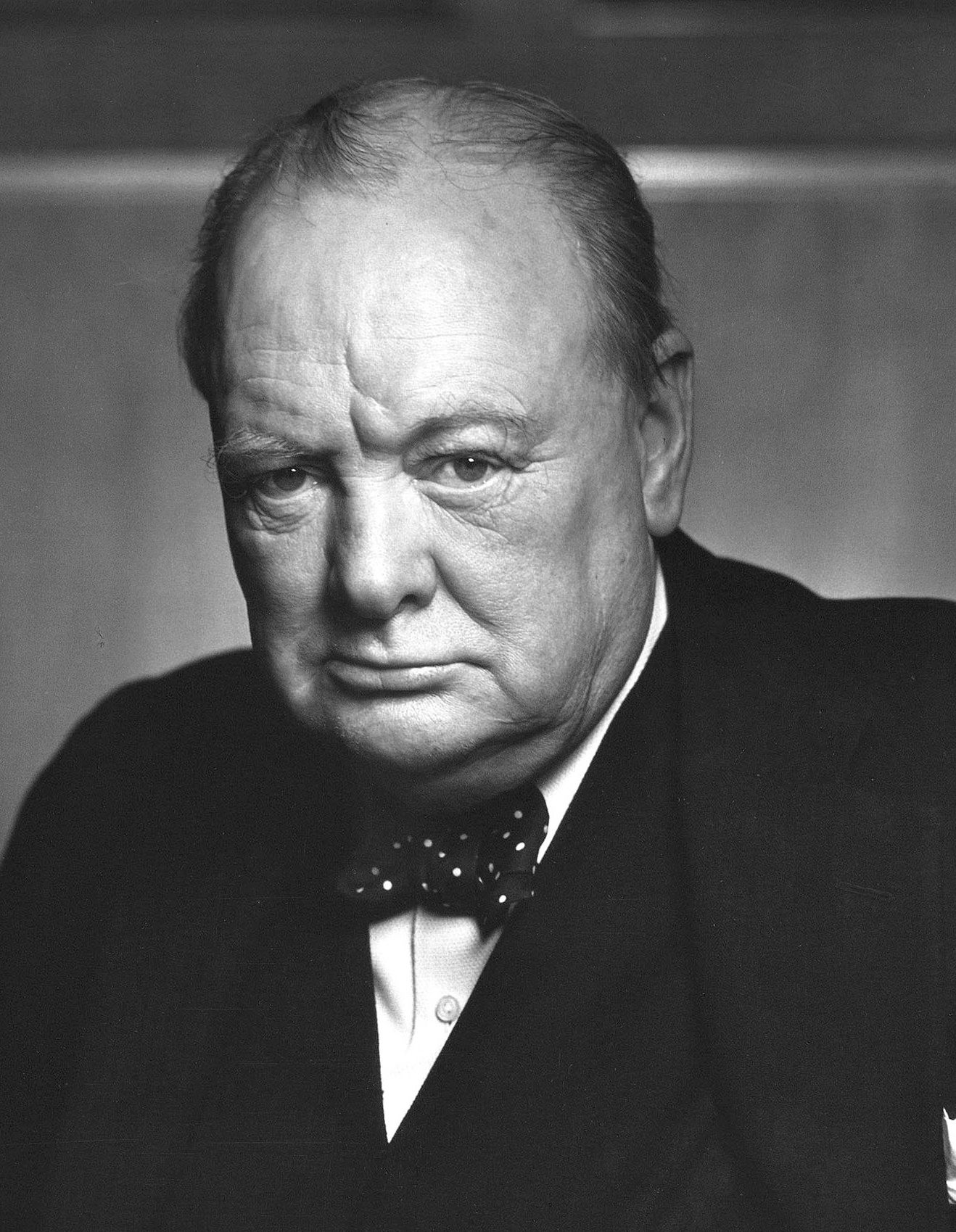 Winston Churchill is widely regarded as one of the greatest wartime leaders of the 20th century and is known for his inspiring speeches. Churchill's speeches rallied the British people and gave them hope during challenging times.
"Success is not final, failure is not fatal: it is the courage to continue that counts."
"If you're going through hell, keep going."
"We make a living by what we get, but we make a life by what we give."
"The pessimist sees difficulty in every opportunity. The optimist sees opportunity in every difficulty."
"You have enemies? Good. That means you've stood up for something, sometime in your life."
"A good speech should be like a woman's skirt: long enough to cover the subject and short enough to create interest."
"The price of greatness is responsibility."
"To improve is to change; to be perfect is to change often."
"Continuous effort - not strength or intelligence - is the key to unlocking our potential."
"Courage is what it takes to stand up and speak; courage is also what it takes to sit down and listen."
Mahatma Gandhi Quotes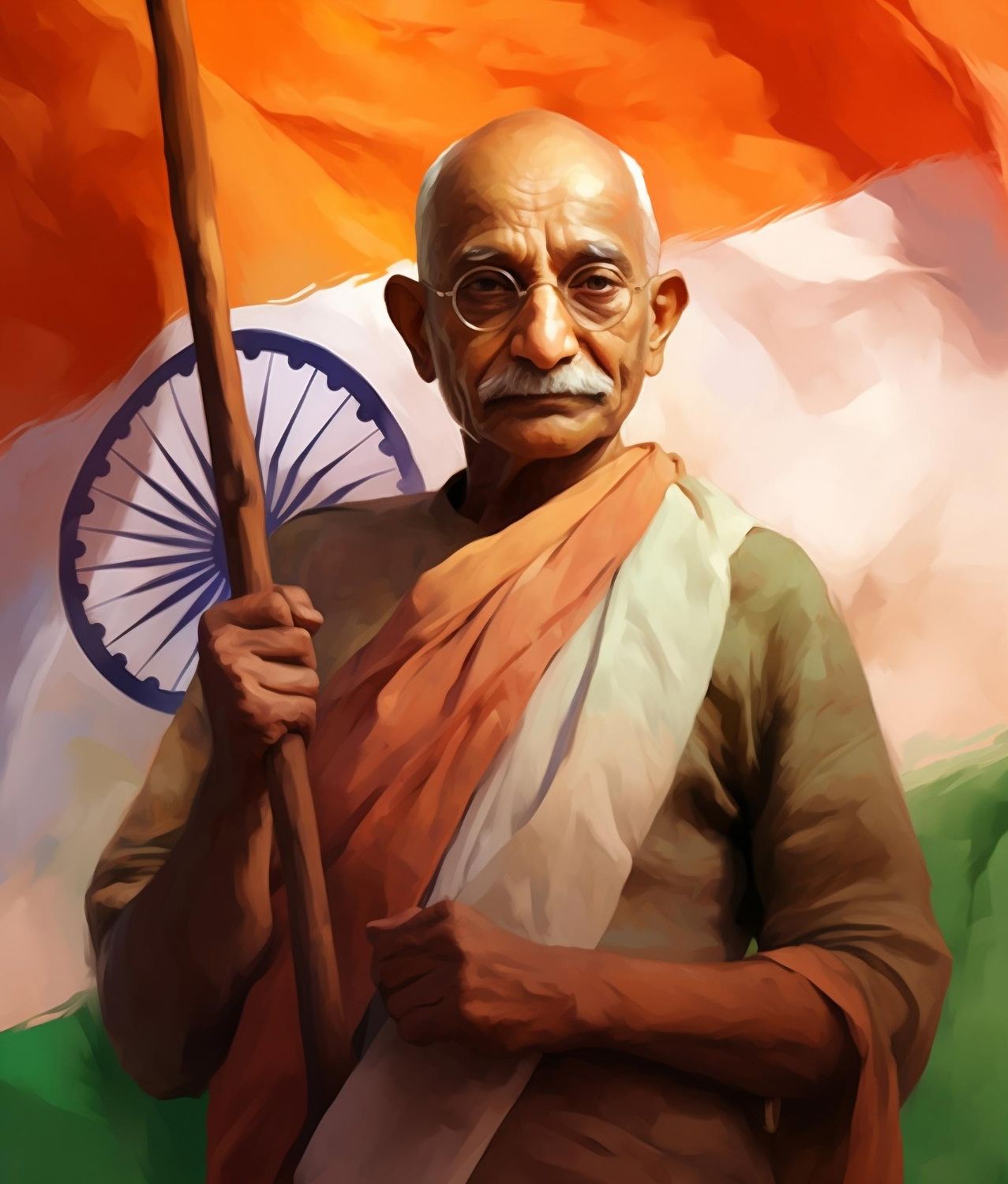 Mahatma Gandhi (Mohandas Karamchand Gandhi) was a remarkable Indian independence activist who is widely known for his philosophy of nonviolent civil disobedience and leadership in India's struggle for independence from British colonial rule. His teachings and philosophy have inspired many, and his quotes continue to be celebrated for their message of peace, nonviolence, and social justice.
"Be the change you wish to see in the world."
"The weak can never forgive. Forgiveness is the attribute of the strong."
"An eye for an eye will only make the whole world blind."
"Happiness is when what you think, what you say, and what you do are in harmony."
"You must not lose faith in humanity. Humanity is an ocean; if a few drops of the ocean are dirty, the ocean does not become dirty."
"The difference between what we do and what we are capable of doing would suffice to solve most of the world's problems."
"Live as if you were to die tomorrow. Learn as if you were to live forever."
"Strength does not come from physical capacity. It comes from an indomitable will."
"The best way to find yourself is to lose yourself in the service of others."
"The greatness of a nation and its moral progress can be judged by the way its animals are treated."
Philosophical Quotes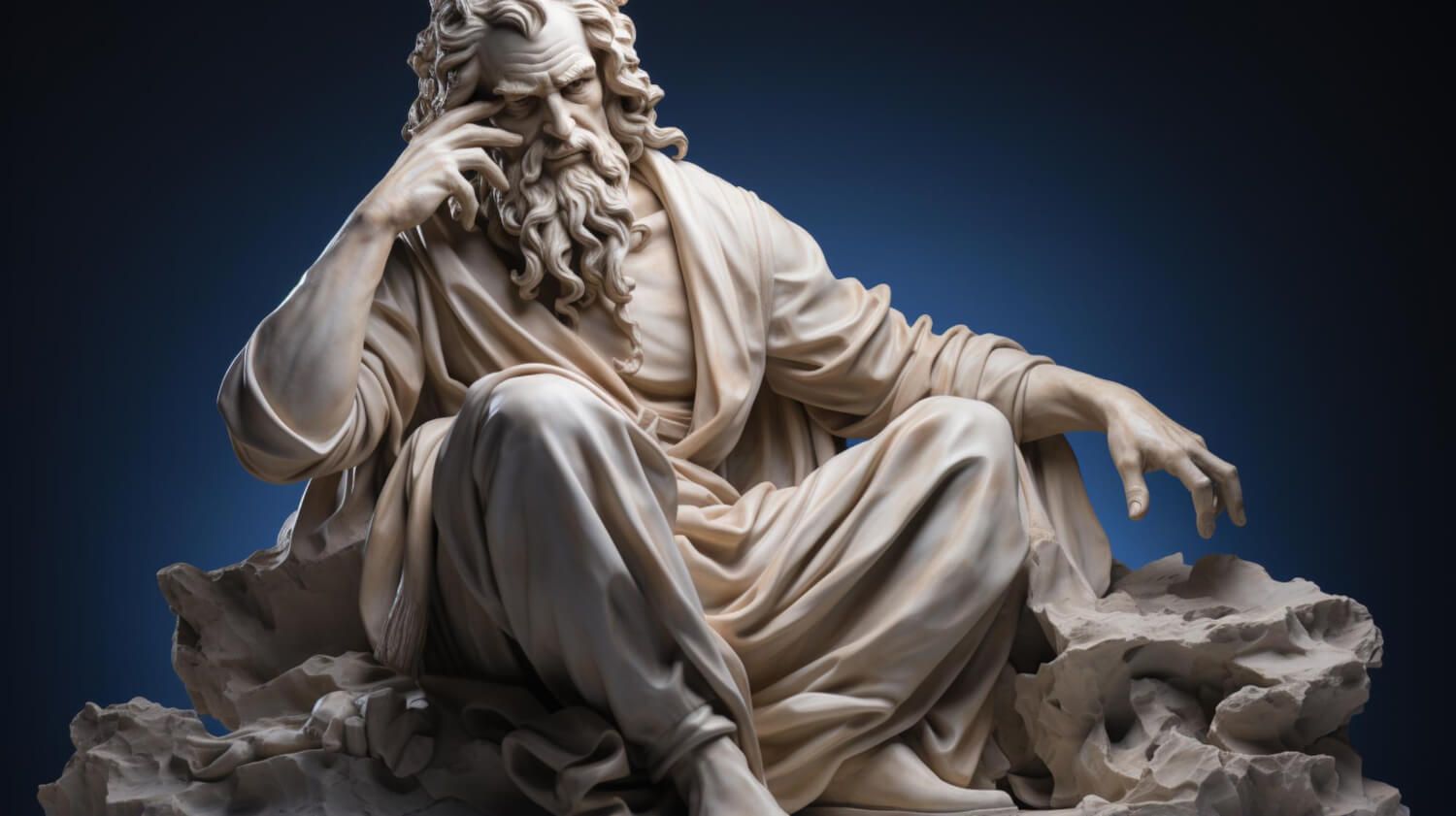 Philosophers since the beginning of history have been spouting pure wisdom! Check out these popular yet philosophical quotes to really get you thinking about life!
"The only true wisdom is in knowing you know nothing." - Socrates
"I think therefore I am." - René Descartes
"We are what we repeatedly do. Excellence, then, is not an act, but a habit." - Aristotle
"The unexamined life is not worth living." - Socrates
"The mind is everything; what you think, you become." - Buddha
"I cannot teach anybody anything, I can only make them think." - Socrates
"To be yourself in a world that is constantly trying to make you something else is the greatest accomplishment." - Ralph Waldo Emerson
"The two most powerful warriors are patience and time." - Leo Tolstoy
"The function of prayer is not to influence God, but rather to change the nature of the one who prays." - Søren Kierkegaard
"It is not death that a man should fear, but he should fear never beginning to live." - Marcus Aurelius
Nietzsche Quotes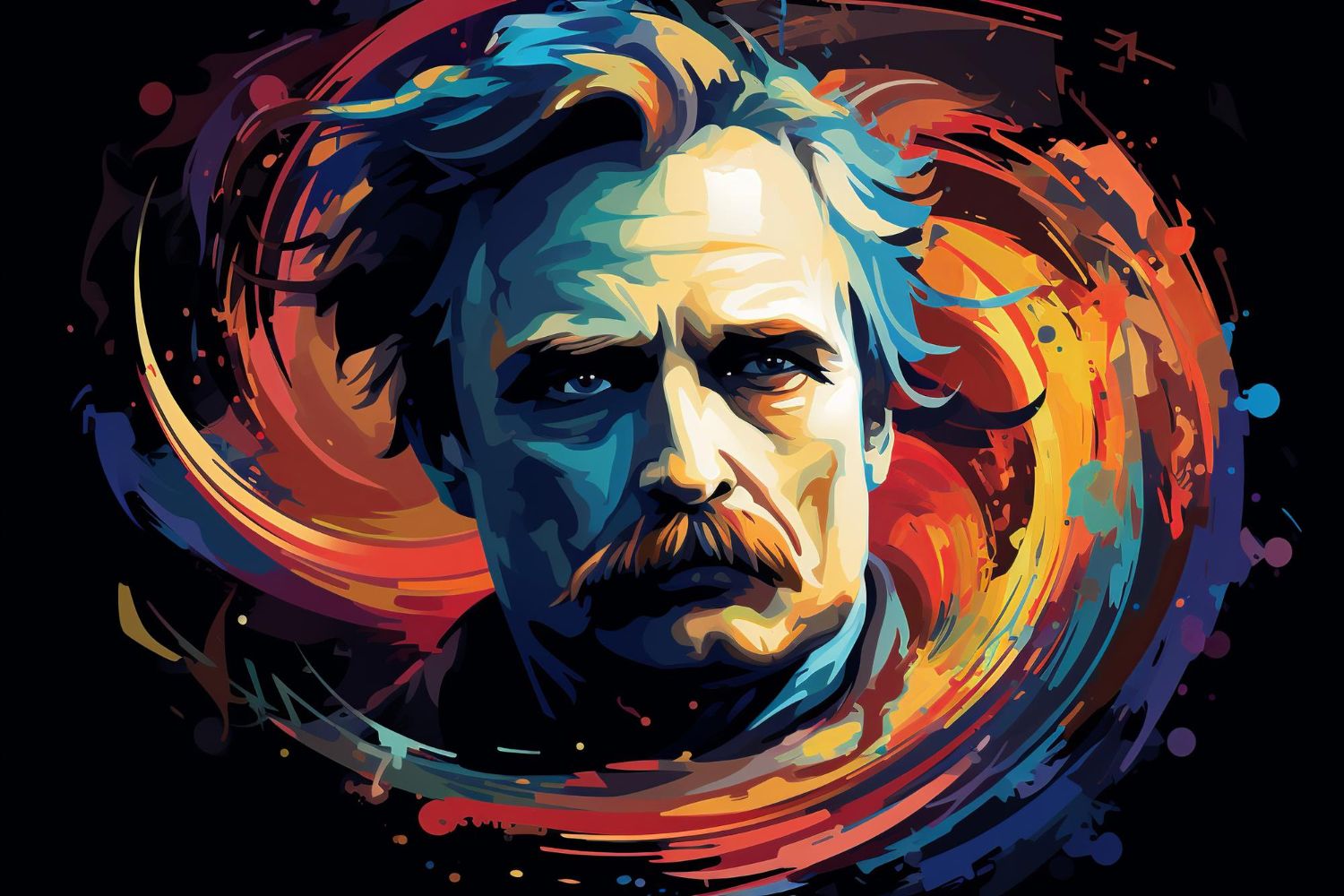 Friedrich Nietzsche, the sharp-witted German philosopher of the 19th century, is renowned for his unorthodox ideas on the death of God, the will to power, and the Übermensch or "superman." With his critical approach to traditional morality and religion, he continues to influence existentialism and postmodernism to this day!
Here are 10 of some famous Nietzsche quotes:
"He who has a why to live can bear almost any how."
"That which does not kill us makes us stronger."
"Without music, life would be a mistake."
"God is dead. God remains dead. And we have killed him."
"In every real man a child is hidden that wants to play."
"The higher we soar the smaller we appear to those who cannot fly."
"To live is to suffer, to survive is to find some meaning in the suffering."
"And those who were seen dancing were thought to be insane by those who could not hear the music."
"All things are subject to interpretation. Whichever interpretation prevails at a given time is a function of power and not truth."
"The man of knowledge must be able not only to love his enemies but also to hate his friends."
Quotes from Classic Literature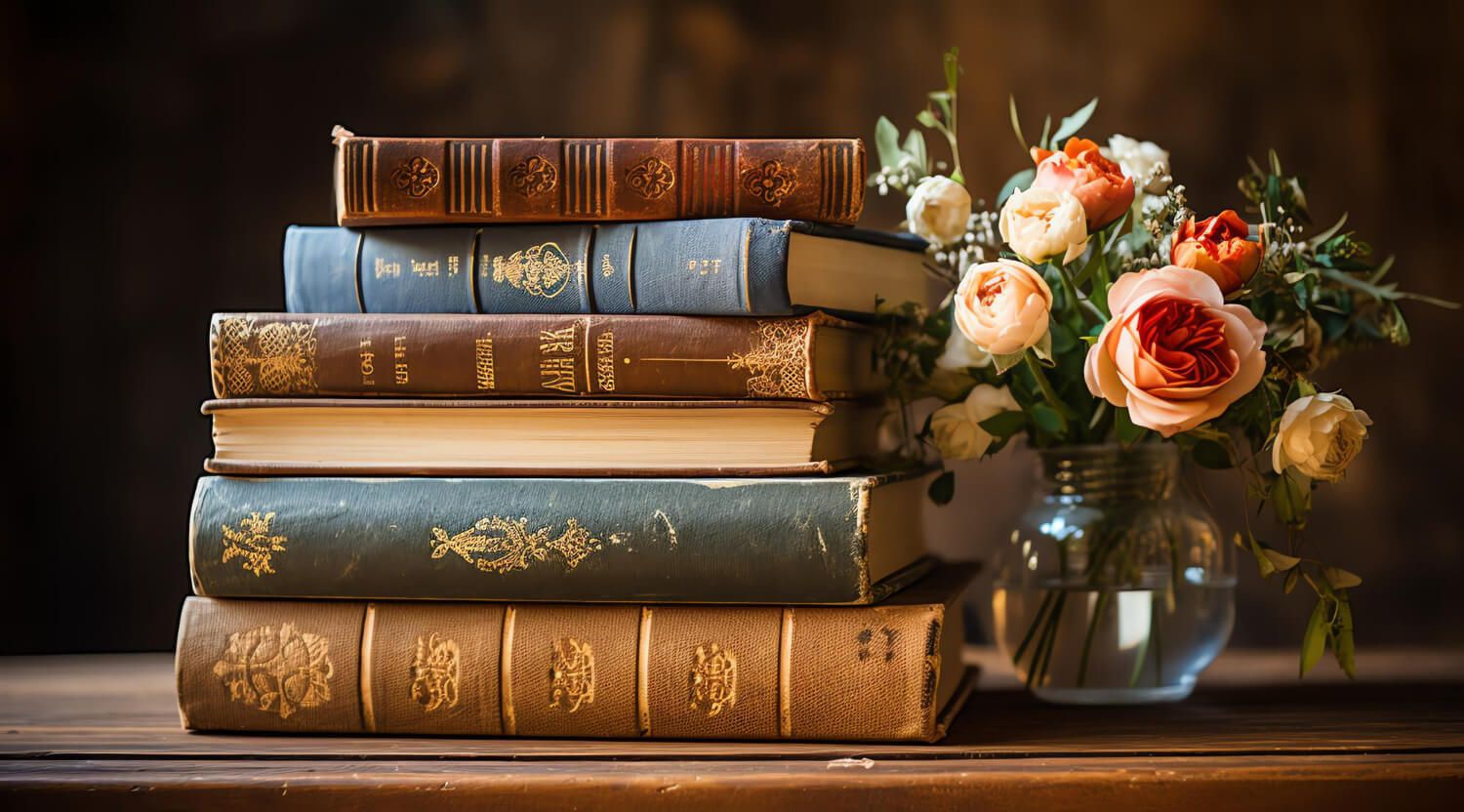 From Moby Dick to Pride and Prejudice, our favorite classic books are chockfull of inspiration and beautiful quotes!
"It is a truth universally acknowledged, that a single man in possession of a good fortune, must be in want of a wife." - Pride and Prejudice, Jane Austen
"All happy families are alike; each unhappy family is unhappy in its own way." - Anna Karenina, Leo Tolstoy
"Call me Ishmael." - Moby Dick, Herman Melville
"It was the best of times, it was the worst of times." - A Tale of Two Cities, Charles Dickens
"To be, or not to be: that is the question." - Hamlet, William Shakespeare
"In my younger and more vulnerable years my father gave me some advice that I've been turning over in my mind ever since." - The Great Gatsby, F. Scott Fitzgerald
"It was a bright cold day in April, and the clocks were striking thirteen." - 1984, George Orwell
"I have measured out my life with coffee spoons." - The Love Song of J. Alfred Prufrock, T.S. Eliot
"It is better to be feared than loved, if you cannot be both." - The Prince, Niccolò Machiavelli
"The world breaks everyone, and afterward, some are strong at the broken places." - A Farewell to Arms, Ernest Hemingway
"I am no bird; and no net ensnares me: I am a free human being with an independent will." - Jane Eyre, Charlotte Bronte
"There is no charm equal to tenderness of heart." - Emma, Jane Austen
"It is not in the stars to hold our destiny but in ourselves." - Julius Caesar, William Shakespeare
"It does not do to dwell on dreams and forget to live." - Harry Potter and the Philosopher's Stone, J.K. Rowling
"I declare after all there is no enjoyment like reading! How much sooner one tires of anything than of a book!" - Pride and Prejudice, Jane Austen
"The only way out of the labyrinth of suffering is to forgive." - Looking for Alaska, John Green
"So we beat on, boats against the current, borne back ceaselessly into the past." - The Great Gatsby, F. Scott Fitzgerald
"The only way to deal with fear is to face it head-on." - Divergent, Veronica Roth
"I am not afraid of storms, for I am learning how to sail my ship." - Little Women, Louisa May Alcott
"We are all in the gutter, but some of us are looking at the stars." - Lady Windermere's Fan, Oscar Wilde
Famous Sports Quotes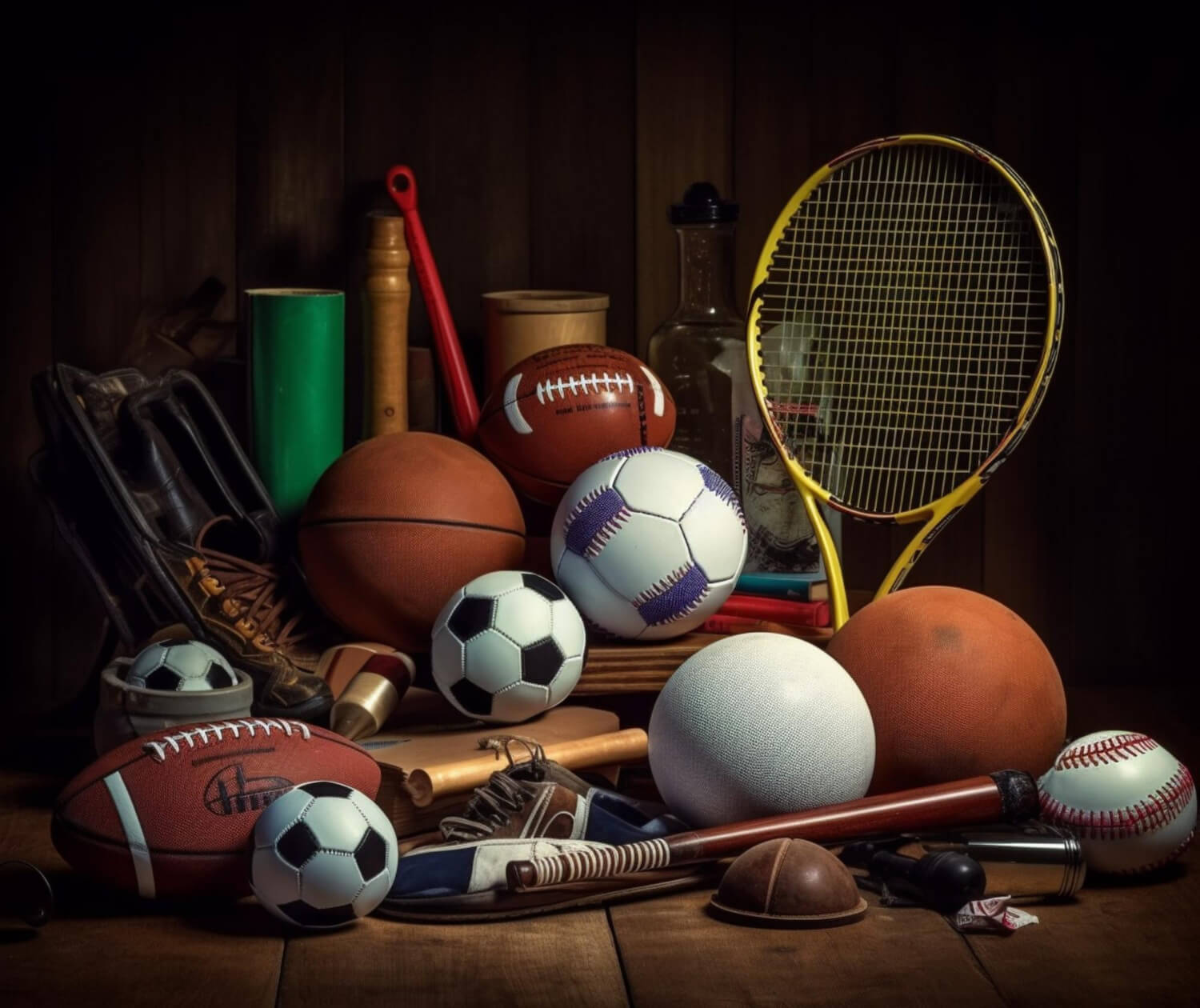 Whether it's post-game, pre-game, or during the game, our favorite athletes are a source of inspiration and truth!
"I've missed more than 9000 shots in my career. I've lost almost 300 games. 26 times, I've been trusted to take the game-winning shot and missed. I've failed over and over and over again in my life. And that is why I succeed." - Michael Jordan, basketball
"Hard work beats talent when talent doesn't work hard." - Tim Notke, basketball
"You miss 100% of the shots you don't take." - Wayne Gretzky, hockey
"Champions keep playing until they get it right." - Billie Jean King, tennis
"I hated every minute of training, but I said, 'Don't quit. Suffer now and live the rest of your life as a champion.'" - Muhammad Ali, boxing
"Success is not an accident. It is hard work, perseverance, learning, studying, sacrifice and most of all, love of what you are doing or learning to do." - Pelé, soccer
"It's not whether you get knocked down, it's whether you get up." - Vince Lombardi, football
"The miracle isn't that I finished. The miracle is that I had the courage to start." - John Bingham, running
"I've learned that something constructive comes from every defeat." - Tom Landry, football
"Swimming is a confusing sport, because sometimes you do it for fun, and other times you do it to not die. And when I'm swimming, sometimes I'm not sure which one it is." - Demetri Martin, comedian and former competitive swimmer
Kobe Bryant Quotes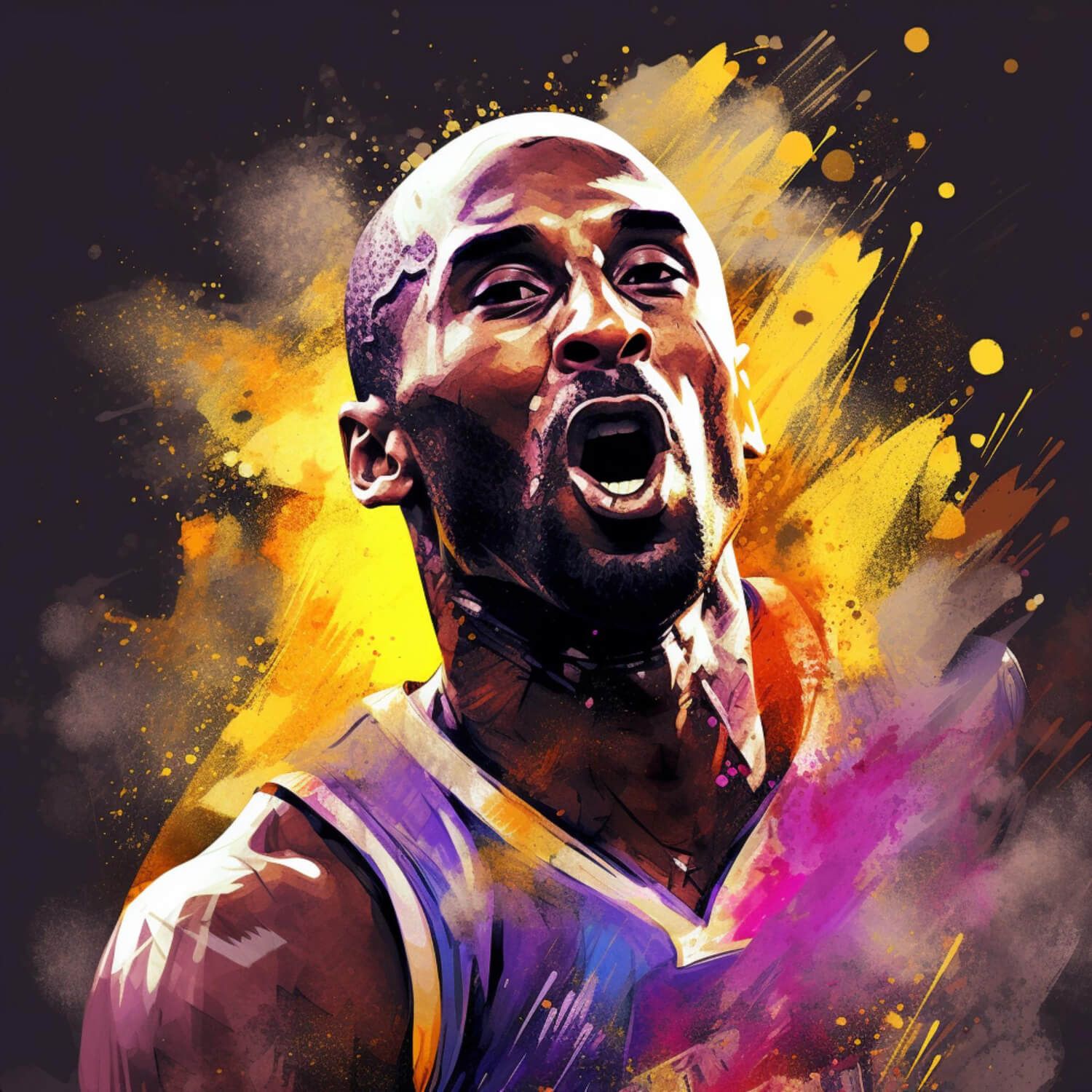 Kobe Bryant, or number 24 as he was almost better well-known as, was a huge part of my childhood. In part because of the amazing basketball star he was and in part because we would always yell "Kobe" before trying to dunk our crumbled-up papers in the trashcan at school!
"Everything negative – pressure, challenges – is all an opportunity for me to rise."
"The moment you give up is the moment you let someone else win."
"I don't want to be the next Michael Jordan, I only want to be Kobe Bryant."
"I can't relate to lazy people. We don't speak the same language. I don't understand you. I don't want to understand you."
"I have nothing in common with lazy people who blame others for their lack of success. Great things come from hard work and perseverance. No excuses."
"The important thing is that your teammates have to know you're pulling for them and you really want them to be successful."
"I'll do whatever it takes to win games, whether it's sitting on a bench waving a towel, handing a cup of water to a teammate, or hitting the game-winning shot."
"If you're afraid to fail, then you're probably going to fail."
"I'm reflective only in the sense that I learn to move forward. I reflect with a purpose."
"I don't have a fear of failure, I have a fear of not trying."
These famous quotes from famous people from all walks of life are here to inspire us to go further! Whether you are a movie buff, a book lover, a sports fan, or just looking for a source of motivation from a famous person, we've compiled the best and arguably most-famous quotes of all-time!
Tags: Inspiration, Motivation