If you've been with us a while, you might have heard us chat a few different times about vision boards, dream boards, goal vision boards, etc … and now we're here with another helpful article with our recommendations of the best apps to create vision boards!
The hardest part is getting started and choosing your aesthetic, as well as the photos and quotes you want on your wall! If you're anything like me, you can sometimes have trouble choosing the way you want your wall decor to look. Look no further and let Picta guide you to the vision board of your dreams!
The best part? Once you're all set with the look you like, your vision board prints and photos are ready for pickup in one-hour with the Picta apps! With your choice of Walgreens, CVS, or even Walmart, printing your vision board photos has never been easier or quicker!
Our favorite apps to create vision boards
Visuapp
This app has a super helpful feature where it allows you to look at the layout of your vision board to really get the look you want! This vision board app makes it easy to find the layout that suits your dreams and goals best … before it gets on the wall!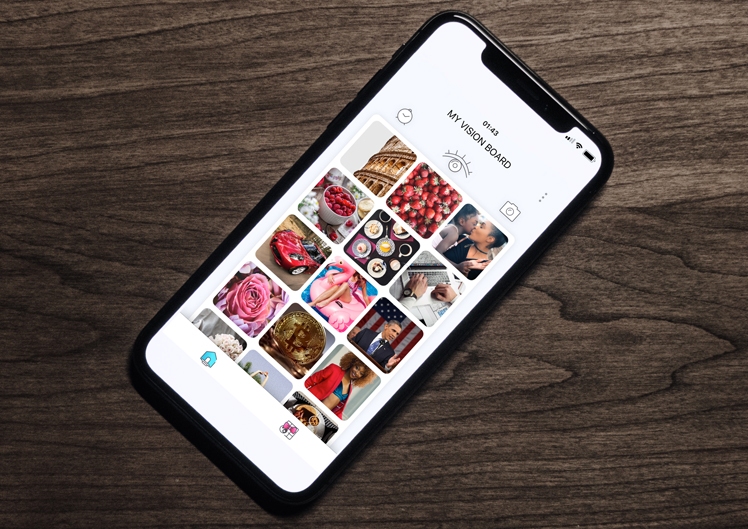 Dream It Alive
This app to create vision boards really focuses on the vision part of this project! You start by selecting a category where you can choose what you want to focus on to better select images and texts that relate to you!
Design-related apps
These apps like Canva or PicMonkey allow you to use pre-designed templates to add in your own photos and text to easily create prints that follow a certain color aesthetic! It really can't get easier than this.
Corkulous
This app brings the old-school feel to vision boards! Using a corkboard, cutouts from magazines and pins, get your inner-detective on to find the goals and visions that best skyrocket you to motivation!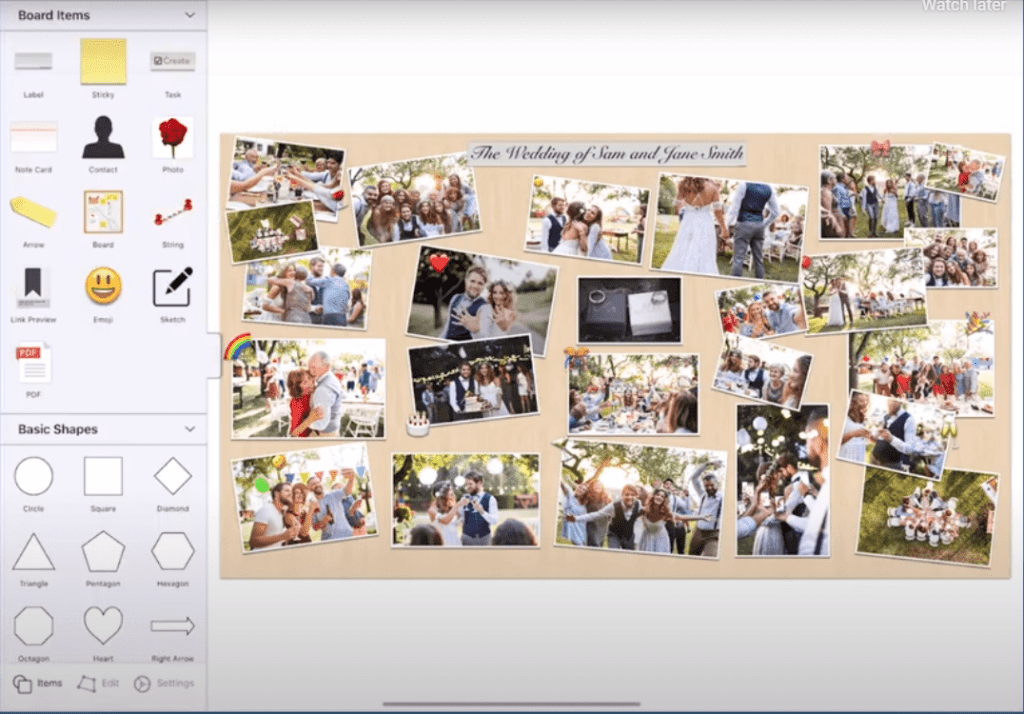 Pinterest
When thinking of motivation, my mind automatically goes to Pinterest. Gather up your favorite ideas of vision board inspiration or just photos you like in an organized board for easy access! And check out our pre-made, color-coded Vision Board Inspo Boards!
Picta Photo Print
We'd be kidding ourselves if we didn't mention our great photo printing app! With hundreds of pre-designed quotes, there is loads of inspiration in the Picta app. Pair that with our 1-hour photo printing process and you've got a winner in the apps that create vision boards!
And as an added bonus for getting to the end of this article … make sure to tag us on our Picta Instagram with your fabulous vision board creations @pictaphotoapp or send an email to rose+vision@pictarine.com to receive your unique Walgreens photo coupon for your next order! Make sure to send us a DM or an email if you're profile is on private so we can make sure to get you your Picta coupon code.
Want more inspiration for your vision boards or other ways to decorate your walls? Check out these similar articles ….
wall art articles
We've been hard at work over the summer here at Picta and are happy…
September 8, 2020
Do you love DIY collage walls but never know how to find your own…
August 27, 2020
The most effective method of making your own vision boards and how to use…
June 7, 2020
WITH PICTA, PRINT QUOTES, CARD DESIGNS IN 1 HOUR OR DELIVER TO HOME