Graduation cards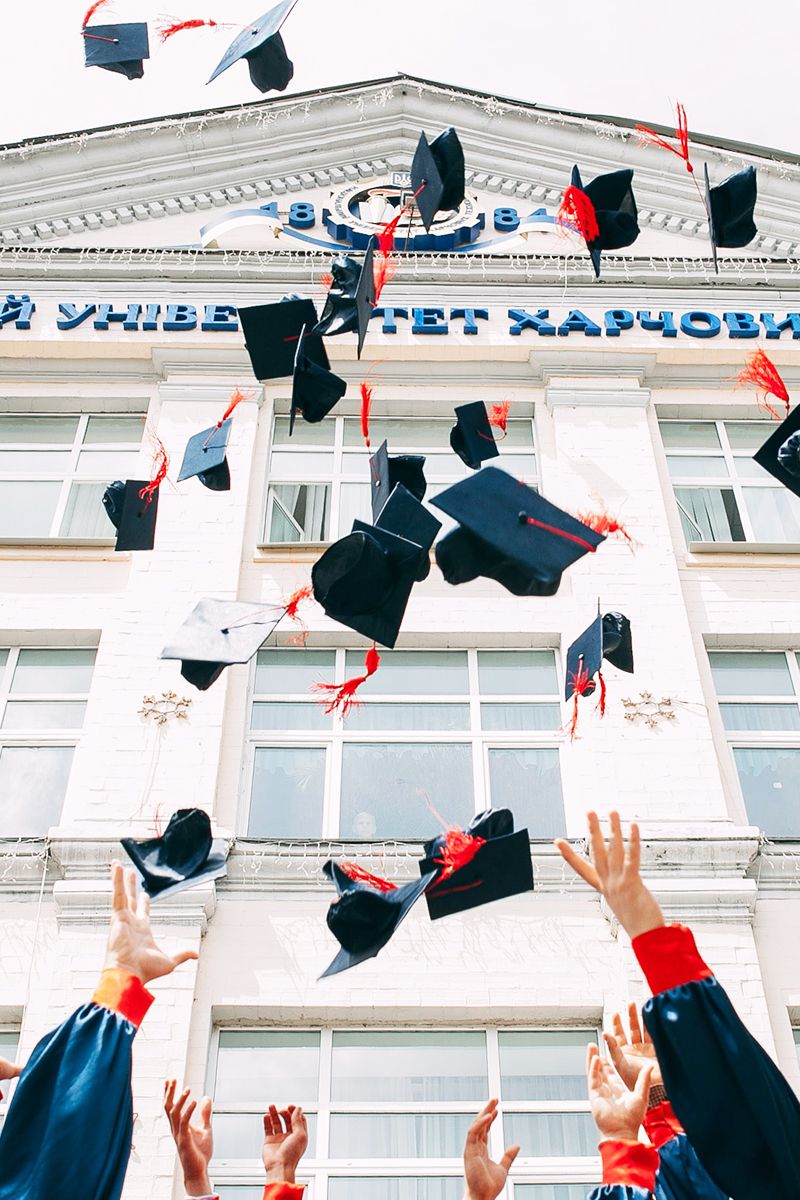 Our best collection of ideas to print your custom graduation cards!
Graduation announcements are a moment to celebrate!
College, high school, and university graduation announcements are an exciting way to announce to the world that you made it! However, most high school and university students do not have adequate time to prepare for their graduation by making announcements or cards.
Celebrate all your hard work and time dedicated to learning with a custom photo card. Perfect to send to grandparents, use as graduation party announcement, or to remember the special day. Attending a graduation ceremony is an amazing experience. It all starts with the moment you step into the hallowed halls of your college or high school. As the graduates walk out on stage smiling and excited, the crowd around them all smiles and claps along with them.
To keep these memories close, you can print your photos or create custom graduation cards from $0.99 at CVS, $2.99 at Walgreens.
Advice to write memorable graduation cards
Here's some advice to write grad cards:
Choose a nice card style. You may try white or rose, and maybe even some aqua or violet. The color is most important, of course, but the print can also be chosen to suit your mood. Or you can use the school colors of the graduate.
The graduation card should share about the student and about his/her achievements if you are sharing the card with loved ones. Include their class year, major, and other specific highlights from their education!
You can write a funny or less formal graduation card as a thank you for presents or for attending the ceremony:
Thanks for Zooming into my graduation!

Thank you for your kind check ... this will help me start paying off my student debt!
To all the graduates, congratulations on your graduation and your next steps, whether that be high school, college, or starting a new job! Your future is bright and deserves to be celebrated!
Our answers to your most frequent questions about graduation announcements!
What are graduation cards for?
Graduation cards are for University students. Yet, in the recent years, we have seen a lot of grad cards being printed for college students as well as high-school and kindergarten. Thanks to this custom card, you can either invite friends and family to the ceremony or write a card to congratulate a graduate!
How to make graduation cards?
You can create a custom card by using one of your photos or one of our templates (download one of our mobile app first to access our templates). You can then use a quote for instance or write a personal note to congratulate the person or invite someone to the ceremony.
Where to print graduation cards?
You can print your personalized cards at Walgreens (starting at $2.99, format is 5x7) and CVS (starting at $0.99, format is 5x7). Download our mobile app, either Walgreens or CVS depending on the store from whom you want to pickup your photos. It's as simple as that!