Print Photos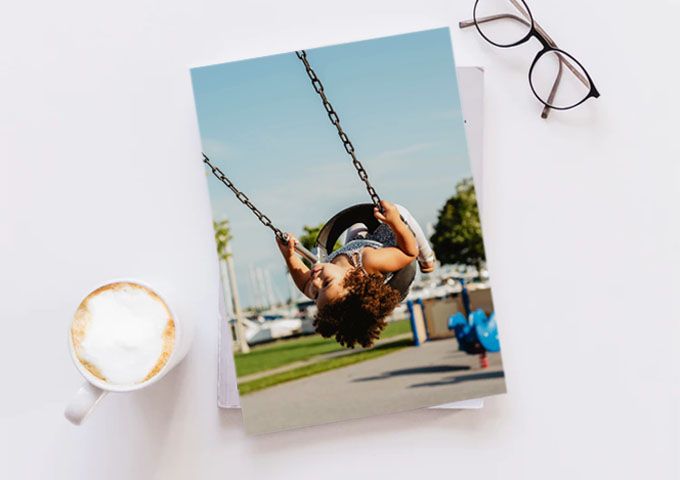 Get your Photo Prints & Gifts pronto!
Photo printing: why is it always a good idea?
From birthdays to holidays, each day is a new occasion to take photos of your life. Whether you need to print your photos on the go or create a photo book to organize them all, you can download our mobile app or upload your pics directly on our website.
We all have already enjoyed opening a box full of photos and remembering the memories and asking ton of questions as well as kids. Photos are accessible to everyone and are able to give the same feeling to those who are looking at them: smiles and happiness.
Print photos online
Thanks to Picta Photo, you can print your photos using different sizes to fulfill all your needs: hanging a poster to your wall, create a DIY photo book as a gift, fill a box with prints, etc.
Basically, you have access to a wide variety of photo sizes to empower your photos at their best. From classic prints to photo enlargements with posters, from photo cards to magnets, from canvas to metal panels; you just have to make a choice!
We provide a secure and fast uploading experience, either you need to print a few or hundreds of photos.
Printing services
Don't deny it, you are not the only one to have more than one thousand photos on your camera roll! We all have probably received a notification on our smartphone asking to buy some cloud storage to continue taking photos. Despite the rise of social media and the ability to share our best photos with our friends and family at any moment, there is no better feeling than printing our very best memories and making them last either by hanging them on a wall or by keeping them in a photo book. Physical prints bring us closer to connecting with life's little moments.
How to print photos?
Select the photos you want to print from your camera roll (either individual photos or an album).
Adjust the quantity and size.
Send your order to your local store.
Your photos will be ready within the hour (in general, photos are ready for pickup in 30 minutes).
Personalized photo gifts
Our photo gifts are the perfect way to show your friends, family members, and loved ones that you care. Put a smile on their faces with photo gifts and custom frames. Turn your pictures into high quality prints that will last a lifetime with our top–notch picture printing service. Our team of photo printing experts can help you create beautiful home decor and make customized gift ideas for every occasion. Whether you want to display wedding pictures as a couple or give your mom a special gift to commemorate her birthday or anniversary, we have something for everyone. Personalized photo gifts make the perfect present for any occasion because they allow for meaningful messages and cherished memories to be shared with those who mean the most in your life. Browse through our vast collection of personalization options today and find the best photo gift idea for anyone on your list!
If you're looking for a unique gift, create a custom photo book designed from your best photos. Capture the memories of your family vacation or summer trip with a premium poster print from Picta Photo. Browse our collection of high–quality photo sizes and you'll find the perfect wall decor for any room in your home. Create a collage on canvas, bamboo or acrylic to showcase travel photos, baby pictures and more! Whether you're designing a gallery wall in the living room or creating custom wedding gifts, personalized canvas prints are an easy way to add warmth and style to any space.
Advantages to photo printing with pictaphoto.com
Picta Photo gives you the power to print your photos from anywhere at any time. You can print your photos when traveling, waiting for your plane, planning to organize a birthday party, celebrating a graduation, remembering the good old days, etc.!
With Picta, you can enjoy lots of advantages:
Print your photos in minutes,
Order from Mobile or PC (both iPhone and Android smartphones),
No need to create an account,
Pickup your order within the hour,
Receive a notification or email once your order has been printed,
Pickup your photos in-store or get them delivered to your home,
Pay at the photo counter of your local store only for the photos you are satisfied with.
Designing the best photo printing experience
Since 2013, we have printed millions of photos to help you keep your memories close. We keep this mission close to heart and our team is dedicated to designing the best experience ever. We have worked hand in hand with some of our clients to get feedback on their photo printing experiences to design the one best suited for your needs.
Kodak photo paper
Your photos are printed on a high quality Kodak paper, exclusively manufactured in the United States. This paper have been specifically develop to absorb inks faster so your photos won't smudge or blacken. Having your photos printed on a Kodak paper is the guarantee to receive your photos with any alteration in colors, contrast and brightness.
From smartphones to cameras, expectations are the same when dealing with printing quality. Whatever the finition is, glossy or matte, we challenge our partners to provide the best quality for whom you can pretend.
Where to print photos?
We have partnered with the best places to print photos (Walgreens and Duane Read, CVS Pharmacy and Walmart Photo Center) in more than 15 000 locations across the US to offer you the ability to place an order online and get your photos to your local store for one hour pickup. You can enjoy having your photos in hand the same day at your local store. Can't pick up your photos today? No worries, we keep your photos for about three weeks so you can get your order whenever it suits you!
Same day photo printing
One hour printing is the best way to get your photos printed the same day. You can print from your phone and from your computer. We do not ask you to create an account so you can literally print your photos in minutes. Plus, you only pay in-store for the photos you are satisfied with.
Home delivery
You can ask for your order to get delivered to your home. With shipping options starting at $2.99, there are options for everyone. Each order is custom as we ensure the high quality of the photo printing process before shipping. The normal shipping time is 2-3 business days to 9-15 business days.